Mosaic Group agent appointment.
We know we're not the only game in town. But we think we offer insurance agents a few things that set us apart from the pack—starting with an unparalleled understanding of the North Carolina market, built up over 40+ years of working with tens of thousands of employer groups.
Thanks to that first-hand knowledge, we understand what's important to you and your customers. And we aim to please, which is why we offer:
• Consolidated shopping across multiple carriers
• Consolidated administrative services
• A strong voice with carriers, based on the large scale of our business
• A comprehensive, attractive portfolio of ancillary offerings
• Effective customer advocacy and problem resolution
• Packaged pricing discounts
And of course:
• Competitive commissions and bonuses
We've been told our service is pretty great, too—before, during and after every customer interaction.1 But that's something you should really experience for yourself.
Getting appointed with Mosaic Group.
The best place to start your experience is with a call to Chasty Underwood. She'll tell you all you need to know about getting appointed with each of Mosaic Group's carriers.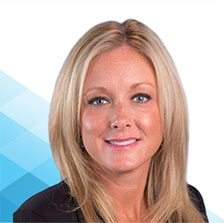 Chasty Underwood

Leadership Team

704-561-2753
Get the rewards you deserve.

You work hard to acquire and retain customers, and those efforts should be rewarded. So in conjunction with Blue Cross NC, Mosaic Group offers a Dental/Vision Agent Bonus Program. Learn more here.

Take the trip you've always dreamed of.

All work and no play isn't very healthy. The Ancillary Sales Incentive Trip is the cure for that. Now you can choose exactly the vacation you desire. Whether it's spending time with your family at a fun location or pampering yourself at a five-star luxury resort, the choice is yours. You'll earn a $5,000 credit towards your trip with your choice of accommodations, flight and tour packages. 2


Internal data (MPAG meeting September 2015)

Trip has no cash value. All federal, state and local taxes associated with the receipt of the Trip are the sole responsibility of the producer. Producers who earn the Trip agree to release Mosaic Group and its agencies and affiliates from any and all liability, claims, actions or proceedings for injuries or damages sustained in connection with the Trip. Mosaic Group reserves the right to change or modify any aspect of this program at any time. Please see the second page of the incentive trip brochure for full details. Agent is responsible for tax reporting. Trips are earned at the broker/producer level and are non-transferable.

SM Mark of Mosaic Group.

All agents who qualify and earn the 2018 Ancillary Sales Incentive Trip (the "Trip") will be notified on or about March 1, 2019.

The new sales metric will be calculated at the agent, not agency, level. Limit one trip per agent. Agents who leave an agency during the course of the year will keep credit for their new sales for purposes of determining eligibility and receipt of the Trip and will be required to provide Mosaic Group with contact information to be notified if they earn the Trip. Credit will be reversed for any "dis-enrolls." Thus, any policy sold must be in effect on 12/31/2018 to receive credit for the sale.

All federal, state and local taxes associated with the receipt of the Trip are the sole responsibility of the agent.

Void where prohibited. Open to legal residents of NC, 18+, Licensed and appointed by Blue Cross and Blue Shield of North Carolina and Mosaic Group Services, LLC. For Official Rules, including eligibility, how to earn the Trip and details of the Trip, contact your Mosaic Group Representative at Specialty.Markets@bcbsnc.com. The promotion includes all products, except GeoBlue and EAP, from all Mosaic Group carriers. Credit for any sale will be reversed for any "dis-enrolls." The Trip will be awarded as one (1) $5000.00 credit voucher at Maupin Travel. Trip reservations must be made by December 31, 2018. Limit one (1) Trip per eligible agent. (ARV: $5,000) Sponsored by Mosaic Group, 4705 University Drive, Building 700, Durham, NC 27707.